Are you feeling run down? Suffering from tired blood? Do encounters with foreign cultures leave you confused and angry?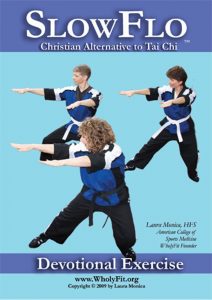 If so, then we have a solution for you. It's called SlowFlo, the Christian alternative to Tai Chi.
Inspired by Chuck Norris, the art of SlowFlo reforms the inscrutable pagan art of Tai Chi Chuan into a safe and guilt-free form of Christian exercise.