Science is what we understand well enough to explain to a computer. Art is everything else we do.
~ Donald Knuth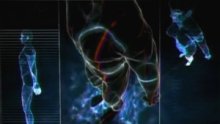 You'll never appreciate the true complexity of a mundane, everyday task, until you've tried explaining it to a computer.
Contrary to popular perception, computers are not smart. Actually, they are stone dumb. Given a lengthy set of precise instructions, your computer can follow them well enough, most of the time, but when asked to exhibit the tiniest bit of reasoning or creativity, your cutting-edge laptop PC is helpless and hopeless. Ditto for the Mac. Sorry, Linux won't help either.
Consider the simple act of making a peanut butter and jelly sandwich. You can teach the average six year-old child this skill in a few minutes; writing the equivalent instructions for a general-purpose computer could literally take weeks or months of effort.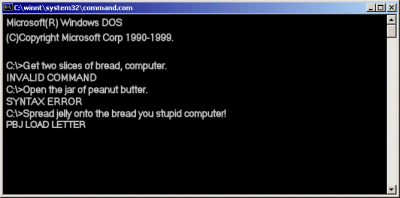 Knowing all this, I was amazed by the concept and promise of Spike TV's new show, Deadliest Warrior:
In Los Angeles, CA, we've created a high-tech fight club, with scientists, martial arts experts, and lots and lots of weapons. It's all here to create a virtual battle between two legendary warriors. We'll test their weapons and fighting techniques on high-tech dummies—stand-ins for human victims. Based on this data, a battle simulation program will stage a true-to-life fight to the death. The winner will be The Deadliest Warrior.
Could it possibly be true? Would the endless debates over the ultimate fighting style finally be put to rest, by indisputable scientific evidence?
As it turns out, Deadliest Warrior devotes the majority of its screen time to slashing, stabbing and smashing test dummies with period weapons. The remainder is split between historical reenactment scenes, and bull sessions with their resident martial arts historians. Sadly, for those of us with an interest in the simulator itself, the show never describes its operation.
Slitherine Software UK, creators of Deadliest Warrior's battle modeler, would not agree to an interview. So instead, I will take a wild stab at assessing how the software works, and whether it meets its promise as a scientific and objective judge of human warriors.
The Genesis of the Deadliest Warrior Sim
According to the SpikeTV's producers, a team of programmers spent five years developing the Deadliest Warrior simulation engine. This is not precisely correct. Slitherine Software created a real-time strategy game—The History Channel's Great Battles of Rome—and later tweaked this game for the specific use of the Deadliest Warrior program.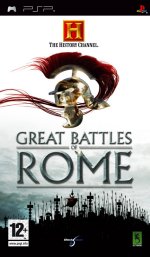 Great Battles of Rome is a role-playing game, with some references to true historical events. It does not, and is not intended to simulate the reality of ancient warfare in authentic detail. As in other RTS games, the game player serves as general over an army of semi-autonomous battle units, each possessing unique strengths, weaknesses, and methods of attack. Play consists of directing strategy and tactics, advance and retreat, to capture territory and defeat the forces of the opponent.
Troop types in GBoR include light and heavy infantry, archers, cavalry and war elephants. Cavalry presumably move faster than elephants, but are less powerful against a lone soldier; archers can attack safely from longer distances, but are handicapped by forest terrain; and so on.
These game rules were reworked for use on Deadliest Warrior. Instead of pitting two groups of one thousand warriors against each other in one giant battle, the software matches up two single warriors—an archetypal ninja and Spartan, or samurai and Viking raider—for one thousand consecutive matches.
Why repeat the same match one thousand times? Why can't this high-tech computer simulation compute the correct results on the first try? The simple answer is that neither the simulation, nor its creators know how to do so.
Enter the Monte Carlo algorithm. Instead of dictating fixed values for each fighter's metrics—their speed and agility, the range and power of their weapons, et cetera—the programmers define a range of possible values. The computer then runs a series of test cases, using random numbers that fall within those ranges. After sufficient test cases have been run, the computer aggregates the results to guess the most probable real-life conclusion.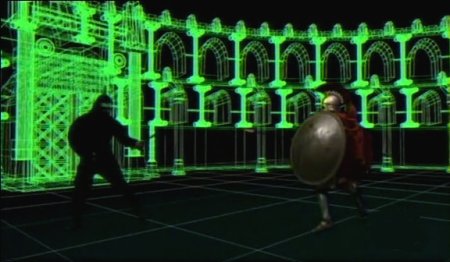 With a random number generator determining the outcome of these battles, one might assume fairness and objectivity; but that would be a mistake. Underneath the Deadliest Warrior's fancy wire-frame graphics and state-of-the-art ballistic weapons measurements, lies a set of flawed assumptions that destroy the show's claims to scientific validity.

Ninja vs. Spartan
As any experienced martial artist can tell you, the fighting tactics shown in the final reenactments are laughable. On the show, "computer whiz" Max Geiger explains these episodes as dramatized composites of a sober statistical analysis; but in fact, the analysis itself is probably no closer to reality.
Random numbers alone do not make a battle. Remember that the computer does not know how to fight, nor is it capable of learning this independently. In the end, it can only follow instructions.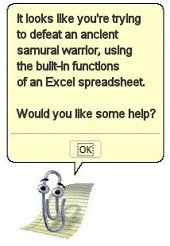 Can you guess who wrote those instructions? (I'll give you a hint: it wasn't the International Ninja Council.)
Ultimately, these "scientific rules" of warfare were written not by experienced warriors, but by a group of programmers; and with the initial constraint that they should be simple enough to produce an entertaining computer game (Great Battles of Rome).
Theoretically, the Monte Carlo method might compensate for the programmers' inability to identify the single most important factor in these warriors' battle. (If we knew the answer to that question, there would be no need for a simulation.) Instead, they attempted to identify twenty different factors that could affect the outcome, and all the paths through which these factors can interact. In other words, they attempted to reduce mastery of the martial arts to a straightforward mathematical equation, and draw "scientific" conclusions from the use of that equation.
Understand that the art of fighting is not an output from this simulation; it is an input. It is not an experimental result, but a set of assertions written by software engineers. Whether or not these assertions are prima facie reasonable is irrelevant; dojo novices quickly learn that "reasonable" is not a working martial art. (Incidentally, this may explain why no computer scientists have yet won a UFC title.)
Considering the hidden complexity of the peanut butter and jelly sandwich, you might assume that a proper martial arts simulator would require many years of careful design, with input from experts in the fields of software engineering and martial arts. You would be correct.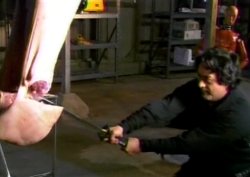 Does Spike TV's Deadliest Warrior reflect this disciplined approach to the intractable problem of single combat?
I can answer that in three words: severed pig carcasses.