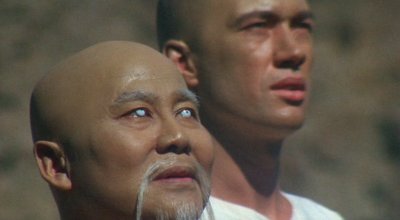 A Socratic Dialogue
Master Po: Grasshopper, soon you must leave the mountain. We shall now begin preparations for the day that you accept disciples of your own.
Kwai Chang Caine: Be not concerned, master. I have committed each of your Kung Fu fighting techniques to memory.
Po: Grasshopper, these techniques are trifles. It is most important to transmit wude, the moral principles of Kung Fu.
Caine: Yes master, I have also memorized the 377 rules of virtuous conduct, and I will require my students to do the same. Rule number one: "Don't show up drunk." Rule number two…
Po: Stop right there. It is not the teacher's job to recite these rules; it is the teacher's job to embody them. They are descriptive, not prescriptive. Wude is not something you do, it is something you are.
Caine: Master, I do not understand. On the day I arrived in the temple, I took an oath to follow these rules. Are they not important?
Po: Grasshopper, that stuff is just for the newbies. It is time for you to receive the inner gate teaching on martial morality.