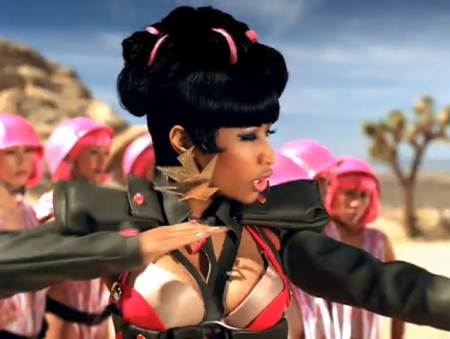 Artist: Nicki Minaj
Video: Your Love
Styles: Kenjutsu, Karate
Facts: Michael Jai White, who plays the sensei in "Your Love", holds black belts in seven different styles of martial arts, including Tang Soo Do and Kyokushin.
Artist: Afu-Ra
Video: Defeat
Styles: Taekwondo
Facts: Aaron Phillip, a.k.a. Afu-Ra ("body of life force") told Yoga Journal: "If you look outside of hip-hop, [to] Madonna, Sting, and others with the comfort of money and fame, it's easier for them…It's really hard to be from the ghetto and get access to and become absorbed in these kinds of activities…The martial arts, the yoga, the meditation, all help me to be a better father, artist, and just a better person."
Artist: Busta Rhymes
Video: Dangerous
Styles: New Harlem Shogun
Facts: Busta Rhymes performed on EliteXC, the first MMA broadcast on U.S. network television. Roc Raida, Busta's personal DJ, died suddenly and unexpectedly last year, possibly due to injuries he sustained during MMA training.
Artist: Jeru the Damaja
Video: Ya Playin' Yourself
Styles: Brooklyn Style Kung Fu
Facts: Jeru traveled to Hong Kong to shoot his video, which borrows themes from Enter the Dragon and other kungfu movies. In real life, he has studied Taekwondo, Taijiquan, and Qigong.
Did you know Vanilla Ice is good friends with Chuck Liddell? That RZA of the Wu-Tang Clan studied Shaolin style directly from a former Shaolin monk? For more videos and trivia, check our archive, or this month's feature in XXL Magazine.