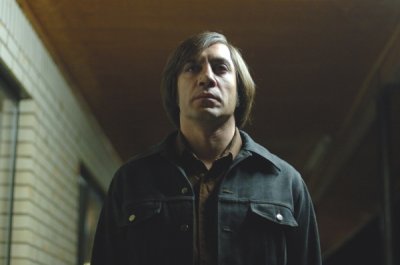 Long before the invention of the blog, and even before the creation of the World Wide Web, there was Usenet. The world's first electronic social network was established in 1980, and martial artists have been arguing there ever since.
Back in the late 1990s, I started reading the rec.martial-arts newsgroup as most people do, with posts sorted by discussion topic. I soon discovered that, since 90% of the replies on any given topic were rubbish, it made more sense to sort by author instead. Although I abandoned rec-martial arts years ago, due to its low-signal-to-noise ratio, I can still remember the names of some of my favorite writers. At the top of that list, I place the mysterious Ordosclan, also known as Turiyan Gold.
I don't know Ordosclan's real name, or his training history. I don't know how many of his posts were written under the influence of anti-psychotic medication, as his critics claimed. Perhaps not enough of them.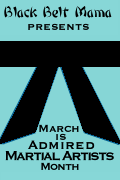 Ordosclan's martial arts commentaries were sagacious and entertaining, sometimes cryptic and unfortunately brusque. In honor of Black Belt Mama's Admired Martial Artists Month, I'd like to highlight a few:
In boxing, the boxer keeps his hands up on either side of his face for protection. Punches are thrown from this position. One hand goes out, the other stays by the face for protection.
Why does karate require that you throw a punch from the hip? What is gained by this?
The point of pulling the fists back is to open the chest. Doing so during stance changes makes it harder to use the arms for balance. It's not for punching. Punches done from the hip are just a training exercise. The Japanese simply copied basic Shaolin from the Chinese. Some teachers try and read ridiculous theories into why something is the way it is: "It's for qi," "it's for jing," "It trains you to monkey elbow a guy that puts you in a bear hug from behind", etc.

If you start taking things out of MA that are not combat-relevant, you're left with punches and kicks, knees and headbutts. The simple answer is: it's not martially oriented. Its just a myth that Shaolin monks are/were "fighting" monks. That's nonsense. And everyone knows it.
Continue reading Ordosclan, The Grumpy Savant of rec.martial-arts