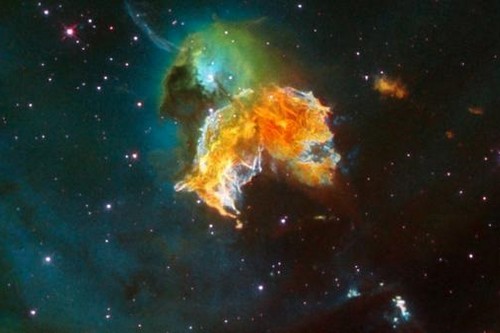 In the ancient spiritual text Bhagavad-Gita, Krishna defined two paths to the highest realization of human potential. For those inclined towards introspection and contemplation, Krishna recommended the path of transcendent wisdom, or Jnana Yoga. For more active and extroverted people, he suggested the path of selfless service, or Karma Yoga.
Blogger Steve Pavlina discussed these paths in his recent article Are You a Lightworker or a Darkworker? After insisting that mastery requires a polarizing commitment to one path—and one alone—Steve denigrated the path of self-knowledge:
If you polarize as a lightworker, you are dedicating your life to serving the greater good. If you polarize as a darkworker, you are dedicating your life to serving yourself. To use a Star Wars analogy, it is similar to deciding whether or not to become a Jedi or a Sith.

For a darkworker the level of unconditional love is directed inwardly as love of self. It's like a highly concentrated form of arrogance. It may not be expressed outwardly in the form of a smug attitude, but inwardly the person comes to embrace the idea that s/he is the most important person on earth and should act accordingly. Honoring this perspective can actually lead to a state of peace that is virtually the opposite of humility.

While some might label the darkworker path as evil path, I dislike using words like good or evil to describe these paths. They're really two different sides of the same coin.
Are the paths of lightworking and darkworking truly exclusive? To understand the flaw in this theory, let's examine a tool that is literally dedicated to gathering cosmic light: the Hubble Space Telescope.