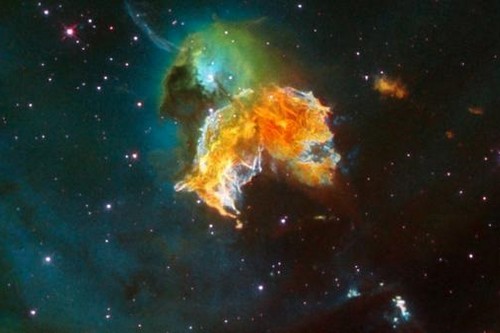 In the ancient spiritual text Bhagavad-Gita, Krishna defined two paths to the highest realization of human potential. For those inclined towards introspection and contemplation, Krishna recommended the path of transcendent wisdom, or Jnana Yoga. For more active and extroverted people, he suggested the path of selfless service, or Karma Yoga.
Blogger Steve Pavlina discussed these paths in his recent article Are You a Lightworker or a Darkworker? After insisting that mastery requires a polarizing commitment to one path—and one alone—Steve denigrated the path of self-knowledge:
If you polarize as a lightworker, you are dedicating your life to serving the greater good. If you polarize as a darkworker, you are dedicating your life to serving yourself. To use a Star Wars analogy, it is similar to deciding whether or not to become a Jedi or a Sith.

For a darkworker the level of unconditional love is directed inwardly as love of self. It's like a highly concentrated form of arrogance. It may not be expressed outwardly in the form of a smug attitude, but inwardly the person comes to embrace the idea that s/he is the most important person on earth and should act accordingly. Honoring this perspective can actually lead to a state of peace that is virtually the opposite of humility.

While some might label the darkworker path as evil path, I dislike using words like good or evil to describe these paths. They're really two different sides of the same coin.
Are the paths of lightworking and darkworking truly exclusive? To understand the flaw in this theory, let's examine a tool that is literally dedicated to gathering cosmic light: the Hubble Space Telescope.
The Hubble telescope is a precision instrument designed for taking pictures of deep space. Unlike most telescopes, the Hubble is located in outer space itself. This inconvenient placement has made the telescope very costly to maintain; in fact, NASA seriously considered an early retirement for this billion-dollar tool, rather than risk a mishap during a service mission.
Why did astronomers choose to send the Hubble into orbit, when using it on the ground would be so much easier? The answer is clarity. Ground-based telescopes are affected by atmospheric distortion, which causes a slight blur in the images they capture. Due to its location outside Earth's atmosphere, the Hubble is able to see farther and more clearly than it could otherwise.
For this same reason, engineers spent years polishing the Hubble's mirrors. They were attempting to create a perfect curved surface, free of any imperfections that would blur a reflection. After great effort, they succeeded in creating a curve so precisely correct that, if it were scaled to the size of the Earth, its largest bump would be only six inches tall. Thanks to their diligence, we can view the distant reaches of the universe in stunning detail.
As a human being, you are subject to the same limitations as the Hubble telescope. To see what you are looking at, as it truly is, you must first "polish your mirror" with contemplative practice. Otherwise, your perception of reality will be unavoidably blurred by your desires, anxieties and biases.
We do not see the world as it is.
We see the world as we are.
Those who cannot see clearly are in no position to serve others. While attempting to assist them, you may inadvertently injure them. Whether you consider yourself a lightworker, a darkworker, or something else entirely, you must realize that good intentions are no substitute for undistorted vision.