By Tim Ferriss, no-holds-barred cage fighter, kick-boxer-pusher, and the author of the bestselling book The 4-Hour Workweek…
In 1999, sometime after quitting my second unfulfilling job and eating peanut-butter sandwiches for comfort, I won the gold medal at the Chinese Kickboxing National Championships.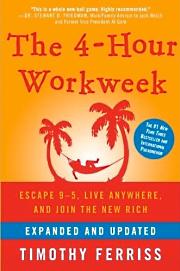 It wasn't because I was good at punching and kicking. God forbid.