By Tim Ferriss, no-holds-barred cage fighter, kick-boxer-pusher, and the author of the bestselling book The 4-Hour Workweek…
In 1999, sometime after quitting my second unfulfilling job and eating peanut-butter sandwiches for comfort, I won the gold medal at the Chinese Kickboxing National Championships.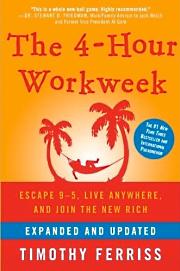 It wasn't because I was good at punching and kicking. God forbid. That seemed a bit dangerous, considering I did it on a dare and had four weeks of preparation. Besides, I have a watermelon head–it's a big target.
I won by reading the rules and looking for loopholes, of which there were two:
1. Weigh-ins were the day prior to competition: Using dehydration techniques I now teach to elite powerlifters, I lost 28 pounds in 18 hours, weighed in at 165 pounds, and then hyperhydrated back to 193 pounds*. It's hard to fight someone from three weight classes above you. Poor little guys.
2. There was a technicality in the fine print: If one combatant fell off the elevated platform three times in a single round, his opponent won by default. I decided to use this technicality as my single technique and just push people off. As you might imagine, this did not make the judges the happiest Chinese I've ever seen.
The result? I won all my matches by technical knock-out (TKO) and went home national champion, something 99% of those with 5-10 years of experience had been unable to do.
* Most people assume this type of weight manipulation is impossible, so I've provided sample photographs at www.fourhourworkweek.com. Do not try this at home. I did it all under medical supervision.

How to survive a physical attack
with Tim Ferriss and Dave Camarillo