As recently voted by Martial Development readers…
Most Popular Posts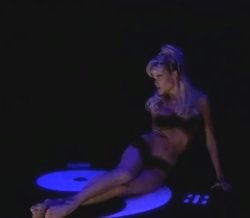 Totally Nude Tai Chi: A DVD Review With Pictures
After writing this, I learned that Tai Chi is just one disc in an extensive nude martial arts DVD series. Other titles include Judo, Kendo, Karate, and Changquan. I kid you not!
Five Questions With a Nei Kung Expert
My thanks to the Mo-Pai disciples who collaborated with me on publishing this interview.
Top Commenters
Thomas Tan
Rick Matz, Cook Ding's Kitchen
Bob Patterson, Striking Thoughts
Richard C. Bauer, Dim Mak researcher
"Thunderbird"
"Kungfuguy", a.k.a. "Cobra-Kai"
"Skeeva"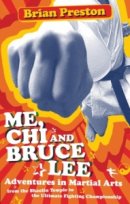 I have randomly selected one commenter to receive a free gift. Congratulations, Richard Bauer! You will receive Me, Chi and Bruce Lee: Adventures in Martial Arts by Brian Preston, courtesy of our sponsor Blue Snake Books. Please contact me with your mailing address.
Funniest Posts
In my totally unbiased opinion, everything in the martial arts humor section is great. Check it out.
Announcing the Martial Development Forums
Martial Development is truly a community of experts: according to a recent survey, the (modal) average reader has studied martial arts for over ten years! I have launched a set of discussion forums to leverage this amazing resource. Please feel free to visit, read and post on any topic you choose, including:
Martial Philosophy and Psychology
MMA and Combat Sports
Qigong, Neigong and Meditation
The Business of Martial Arts
Martial Arts History
Seminar, Workshop, and Event Announcements
Video Clips and Links
Next month, I will choose an active forum participant to receive another free gift!
Most Controversial Posts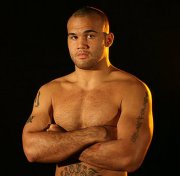 Robbie Lawler's Ruthless Wing Chun

In Defense of the Dojo Kun
Show Your Work
If you have a martial arts blog, please drop a link to your single best post of 2008, with a single sentence summarizing it, or why we should read it. Don't be shy!