An Unauthorized Bibliography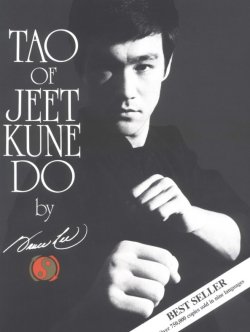 There's nothing new within this book; there are no secrets. "It's nothing special," Bruce used to say. And so it wasn't.
With over 750,000 copies sold in nine languages, The Tao of Jeet Kune Do is the bestselling martial arts book in modern history. Although Bruce Lee's name and photo appear on the cover, dedicated fans know that he did not actually write Tao of Jeet Kune Do—at least not in its current form. (The book is a compilation of Bruce's personal notes, organized and published posthumously by Dan Inosanto, Linda Lee and Gilbert Johnson.)
While credit for fighting methods expressed in Tao of JKD is rightfully given to boxer Edwin Haislet, fencers Hugo and James Castello, and others, we are left to infer that Jeet Kune Do's philosophical underpinnings are Bruce's unique contribution.
Quite the contrary, Jeet Kune Do is an orthodox expression of Taoist, Buddhist, and Western metaphysical principles. From the poem on the book's opening page, to the passionate expressions of its final chapter, ideas in Tao of JKD can be traced directly to earlier written works. Here is a sampling of these sources.
Into a soul absolutely free
From thoughts and emotion,
Even the tiger finds no room
To insert its fierce claws.
Inspired by the Tao Te Ching, chapter 50: "It is said that he who knows how to live meets no tigers or buffaloes on the road…for in him, a tiger finds nothing to lay his claws upon."
Turn into a doll made of wood: it has no ego, it thinks nothing, it is not grasping or sticky. Let the body and limbs work themselves out in accordance with the discipline they have undergone.
Probably inspired by Chuang Tzu's classic tale of the wooden fighting cock.
If nothing within you stays rigid, outward things will disclose themselves. Moving, be like water. Still, be like a mirror. Respond like an echo. (pg. 7)
Lao Tzu chapter 8 uses a water analogy to describe the highest level of human virtue. Chuang Tzu chapter 7 explains "The mind of the ultimate man functions like a mirror. It neither sends off nor welcomes; it responds but does not retain."
Truth has no path. Truth is living and, therefore, changing. It has no resting place, no organized institution, no philosophy.
In August 1929, spiritual teacher Jiddu Krishnamurti delivered a speech to his followers, formally dissolving their organization. His talk was transcribed and titled Truth is a Pathless Land.
In Buddhism, there is no place for using effort. Just be ordinary and nothing special. Eat your food, move your bowels, pass water and when you're tired go and lie down. The ignorant will laugh at me, but the wise will understand.
This is a direct quotation of Chan (Zen) Buddhist master Linji.
An assertion is Zen only when it is itself an act and does not refer to anything that is asserted in it.
Taken from Daisetz Teitaro Suzuki's essay, Practical Methods of Zen Instruction.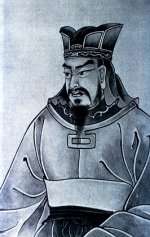 Sun Tzu
Author,
The Art of War
Jeet Kune Do favors formlessness so that it can assume all forms and since Jeet Kune Do has no style, it can fit in with all styles. As a result, Jeet Kune Do utilizes all ways and is bound by none, and, likewise, uses any techniques or means which serve its end.
The superiority of formlessness was expressed in The Art of War (chapter 6), written two thousand years ago.
Empty your cup so that it may be filled; become devoid to gain totality.
This is a reference to the famous koan, which can be found in the 101 Zen Stories collection.
Just as yellow leaves may be gold coins to stop the crying children, thus, the so-called secret moves and contorted postures appease the unknowledgeable martial artists.
Presenting yellow leaves as golden coins is a traditional example of the "skillful means" used by Zen teachers. Such acts are intended to be compassionate, rather than cunning or ignorant as Bruce Lee implies here.
The form of an attack is generally dictated by the form of the defense used by the opponent. In other words, between opponents of approximately the same caliber, an attack can rarely be successful unless it deceives or outwits the defense.
"Warfare is the tao of deceit"—Sun Tzu's most famous quotation.
Prajna [wisdom] immovable doesn't mean immovability or insensibility. It means that the mind is endowed with capabilities of infinite, instantaneous motion that knows no hindrance.
Takuan Soho, Zen Buddhist master of 17th century Japan, gave this instruction to the Shogun's fencing teacher. It was subsequently reported by D. T. Suzuki in his essay, Zen and Japanese Culture.
Let your opponent graze your skin and you smash into his flesh; let him smash into your flesh and you fracture his bones; let him fracture your bones and you take his life! Do not be concerned with your escaping safely–lay your life before him!
Again taken from Suzuki's essay, Zen Buddhism and Its Influence on Japanese Culture.
Bruce Lee and Eric Hoffer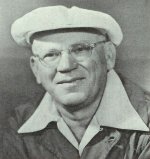 Eric Hoffer
We have more faith in what we imitate than in what we originate. We cannot derive a sense of absolute certitude from anything which has its roots in us. The most poignant sense of insecurity comes from standing alone and we are not alone when we imitate. It is this with most of us; we are what other people say we are. We know ourselves chiefly by hearsay.
Secretiveness can be a source of pride. It is a paradox that secretiveness plays the same role as boasting: both are engaged in the creation of a disguise. Boasting tries to create an imaginary self, while secretiveness gives us the exhilarating feeling of being princes disguised in meekness. Of the two, secretiveness is the more difficult and effective. For the self-observant, boasting breeds self-contempt. Yet, it is as Spinoza said, "Men govern nothing with more difficulty than their tongues, and they can moderate their desires more than their words." Humility, however, is not verbal renunciation of pride but the substitution of pride for self-awareness and objectivity.
We are told that talent creates its own opportunities. Yet, it sometimes seems that intense desire creates not only its own opportunities, but its own talents as well.
That we pursue something passionately does not always mean that we really want it or have a special aptitude for it. Often, the thing we pursue most passionately is but a substitute for the one thing we really want and cannot have. It is usually safe to predict that the fulfillment of an excessively cherished desire is not likely to still our nagging anxiety. In every passionate pursuit, the pursuit counts more than the object pursued.
The entire contents of Tao of JKD pages 205-207 were copied verbatim from Eric Hoffer's book, A Passionate State of Mind! Hoffer's name is not mentioned anywhere in Tao of JKD.
Bruce Lee, Plagiarist?
Immature poets imitate; mature poets steal; bad poets deface what they take, and good poets make it into something better, or at least something different. (T.S. Eliot)
In this semi-biographical movie Dragon: The Bruce Lee Story, Lee is portrayed as a noble teacher of all who would learn the martial way, regardless of race or nationality. And The Tao of Jeet Kune Do exhorts the martial artist to investigate the root of martial arts, rather than focusing on its various branches and leaves.
Ironically, by neglecting to acknowledge its many sources, the book makes such an investigation needlessly difficult—especially for non-Chinese who lack the relevant cultural literacy. Perhaps this is why Jesse Glover, one of Lee's first students, derided Tao of JKD as "…at best a poor joke on a great martial artist."
To mistake Bruce Lee for a rebel or a radical would be a mistake. Wisely, he built his Jeet Kune Do on the shoulders of giants; their names are Lao Tzu, Eric Hoffer, Krishnamurti, Alan Watts, Sun Tzu and Fritz Perls.