Let me tell you a dirty little secret about black belts. They have no particular meaning at all.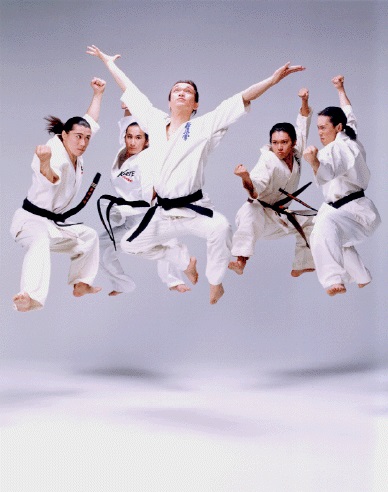 Black Belt Club
Every school of martial arts chooses its own set of arbitrary requirements for black belt ranking. There is no standard, and there never was. Even within a single dojo, testing is usually based upon subjective criteria, and students are promoted at the pleasure and whim of the sensei.
Despite this lack of an agreed-upon definition for shodan, martial arts enthusiasts love debating how much time and effort—mostly time—should be required to attain it:
One year? Too short! It proves you attended a McDojo, the martial equivalent of a diploma mill.
Ten years? Too long! Obviously a scam to maximize tuition payments and testing fees.
Three to six years? Just right. That proves your dojo is legit, and your skills are genuine. You must be a True Black Belt™.
The community consensus seems to be that a black belt should take about 5 years to earn. Is this an error of false specificity, similar to insisting that an inch should weigh about 4 ounces? Or is it sour grapes from insecure dan-ranked martial artists, who fear their own time and effort were wasted?
How Long Should it Take?
The Just Barely Good Enough principle is widely used in engineering disciplines. According to this guideline, the best component/document/tool is the one that meets its specifications and requirements, and nothing more. Any additional "improvements" to the component/document/tool would result in an added cost with no associated benefit.
For example, imagine you are shopping for a stopwatch, to time your stance training. The store has two different models: their basic stopwatch is accurate to one second, and costs $4.99. The deluxe model utilizes a cesium isotope for nanosecond resolution, functions underwater and includes an attractive silver carrying case. The second model is $89.95. Unless you have money to waste, the cheap watch is a better deal. The additional cost of such luxurious accuracy is $85, but the additional value is zero.
We can apply this same principle to the black belt product: the most valuable black belt is the one that meets your needs at the lowest cost. All other things being equal, a 1-year black belt is superior to a 10-year belt. But instead of obsessing about time spans, I suggest you ask yourself this question: what do you need your black belt to do for you?