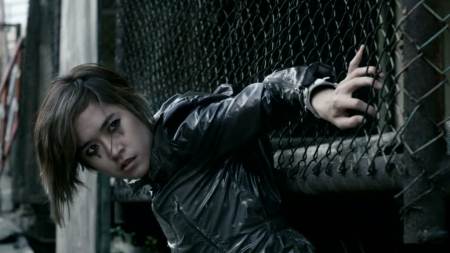 Raging Phoenix
[Yesasia] [IMDB]
I would love to cite Raging Phoenix as the first awesome martial arts film with a female lead. I would love to do that. But its choreographers and writers conspire against me.
Raging Phoenix is the story of a young female rocker (played by Jeeja Yanin) who gets caught up in a ruthless kidnapping ring. Women are abducted off the streets of Thailand, drugged, and taken to a secret laboratory hidden within a Temple of Doom, which is in turn hidden within a metropolitan sewage system. Naturally, the women's tears are harvested there, to concoct a patent medicine for eccentric billionaires.
Only one force is strong enough to thwart the kidnapper's plans: a small group of drunken vigilantes who learned to combine Muay Thai boxing with stylish hip-hop dance moves.