This is Zen:
Two hands clap and there is a sound. What is the sound of one hand?
This is not Zen: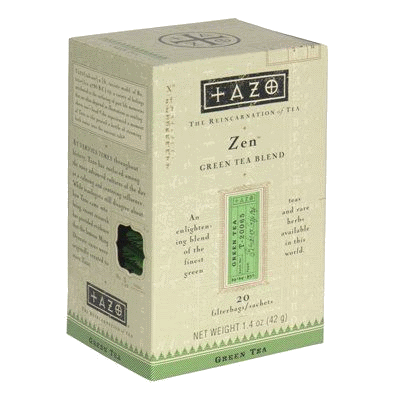 Tazo Zen Tea (24 bags)
An enlightening blend of the finest green teas and rare herbs available in this world.

This is Zen:
Once a monk approached Wu-ming and asked in all earnestness, "In the whole universe, what is it that is most wonderful?"
Without hesitation Wu-ming stuck a cucumber before the monk's face and exclaimed, "There is nothing more wonderful than this!"
At that the monk crashed through the dualism of subject and object, "The whole universe is pickled cucumber; a pickled cucumber is the whole universe!"
Wu-ming simply chuckled and said, "Stop talking nonsense. A cucumber is a cucumber; the whole universe is the whole universe. What could be more obvious?"
The monk, penetrating the perfect phenomenal manifestation of Absolute Truth, clapped his hands and laughed, saying, "Throughout infinite space, everything is deliciously sour!"
On another occasion a monk asked Wu-ming, "The Third Patriarch said, 'The Great Way is without difficulty, just cease having preferences.' How can you then delight in eating cucumbers, yet refuse to even take one bit of a carrot?"
Wu-ming said, "I love cucumbers; I hate carrots!"
The monk lurched back as though struck by a thunderbolt. Then laughing and sobbing and dancing about he exclaimed, "Liking cucumbers and hating carrots is without difficulty, just cease preferring the Great Way!"
This is not Zen: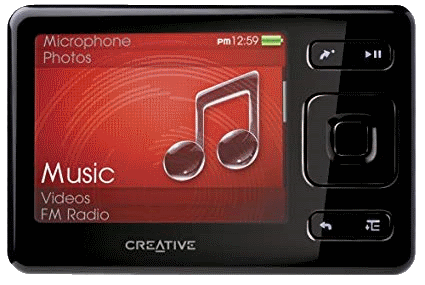 Creative Zen 4 GB Portable Media Player
Load up up your favorite songs, as well as your album art, and get going with the Zen. The device supports iTunes Plus tracks from the iTunes store and MP3 and WMA tracks. Subscription and pay-per-download music services are supported, as well. Discover, save, and play millions of songs when subscribing to services such as Yahoo Music Unlimited and Napster To Go. You can even tune into your favorite stations with the Zen's FM radio. The radio allows you to save up to 34 presets.
This is Zen:
What did your original face look like, before your parents were born?
This is not Zen: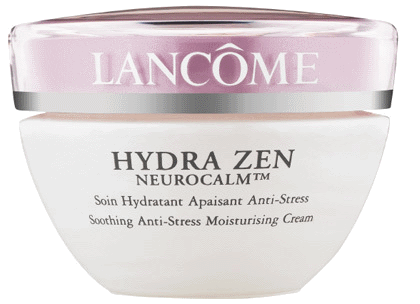 Lancome Hydra Zen Advanced De-stressing Moisturizing Cream
Every day, pollution, UV rays, hot and cold weather, tensions and tiredness make your skin feel uncomfortable, irritated, tight and stressed! Combining Acticalm2™, Biolactone™ and nano-encapsulated Triceramides, Hydra Zen helps restore perfect comfort and softness, and renew skin's healthy look. Protected from signs of daily stress and fully hydrated, your skin is beautifully soft and smooth all day long.
This is Zen:
The Fifth Chan Patriarch asked his disciples to show their attainment by composing poetry; whomever demonstrated realization of his original nature would inherit the lineage. Master Shen-Hsiu wrote:
The body is the tree of enlightenment,
The mind is like a clear mirror-stand.
Polish it diligently time and again,
Not letting it gather dust.
Hui-neng, a lowly servant, replied,
Enlightenment originally has no tree,
And a clear mirror is not a stand.
Originally there's not a single thing–
Where can dust be attracted?
This is not Zen: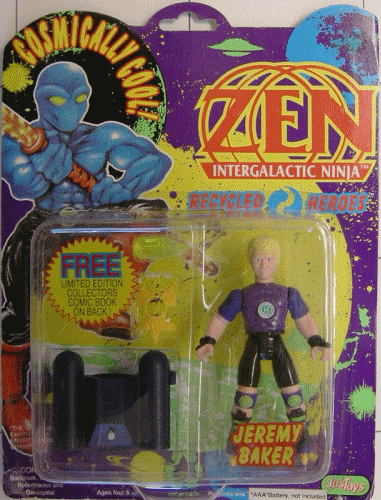 Jeremy Baker: Zen Intergalactic Ninja Action Figure
Cosmically cool! Free limited edition collectors comic book included. Two AA-batteries required.