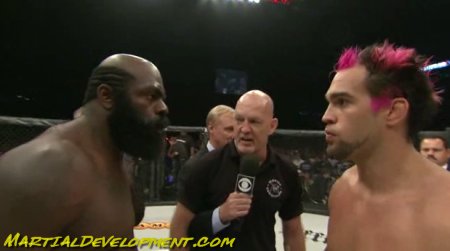 On October 4, 2008, Kevin "Kimbo Slice" Ferguson accepted a last-minute unscheduled fight with a relative unknown. Kimbo entered the match with advantages in strength, weight, and reach. His opponent, Seth "Silverback" Petruzelli, held the advantage of greater experience.
In a shocking outcome that should inspire martial artists everywhere, experience won.

EliteXC: Seth Petruzelli vs. Kimbo Slice
What have we learned from this event?