Many long-term students of Taiji enjoy improvements in their metabolic and kinesthetic efficiency. They burn fewer calories, and expend less effort, to accomplish the same amount of work, whether that "work" consists of repeating the Taiji forms or any other activity.
When food is scarce and plain, this efficiency is an obvious benefit. For most people living in developed countries today, however, food is abundant and tasty. To a person who has become addicted to eating—as the majority of Americans are, studies show—this hard-earned fruition of Taiji is actually a problem: it makes you fat. (Technically, eating the food makes you fat, but let us ignore that detail, as everyone does.)
Dedicating oneself to longer and more strenuous practice might seem like an intelligent solution. Unfortunately, this is likely to accelerate the efficiency gains, exacerbating the problem in the long run. If we choose to define physical fitness as effort and exertion, then Taiji is a lousy fitness routine.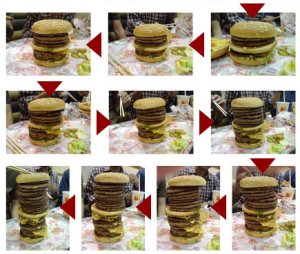 Big Mac inflation (2012 projection)
A comfortable and plausible short-term solution: redefine success as failure, and vice-versa. Prioritize effort expended, rather than work accomplished. Sure, your new Taiji may be less functional, but at least you'll look good doing it!
The more responsible, but less appealing solution is to start eating within your means: to consume calories in accordance with physical needs, rather than insatiable desires. In the meantime, returning to one's target weight requires a disciplined starvation diet, in conjunction with regular exercise.
Can we view this scenario as a metaphor for the United States economy? Creditors gorged at the sub-prime mortgage trough, ingesting a fair bit of melamine in the process. Irresponsible lending by them caused the problem, and additional lending to them is proposed as the solution. As the basis for this loan, we are asked to ignore the actual market value of the collateral, and assign a "fair value" based on our troubled bankers' desires.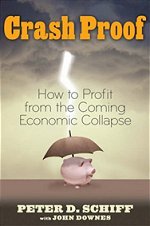 Having located a proverbial "bigger fool" to make this loan, we can restore liquidity and trust to the marketplace, by sustaining our otherwise unsustainable real-estate prices. Meanwhile, inflation erodes the savings of those Americans who chose, responsibly, to live within their means, and keeps them out of the homes they could otherwise afford.
Now, I must admit a fundamental ignorance of macroeconomics and international finance…but doesn't this sound like redefining failure as success?
Hat tips to Scott P. Phillips and Dave Chesser