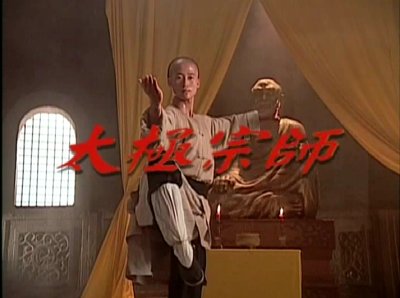 The Tai Chi Master (太極宗師)
Have you ever wondered how the slow and graceful movements of Tai Chi could possibly be applied in a real fight? If so, this expertly choreographed movie will give you some ideas.
In The Tai Chi Master, Chinese action hero Wu Jing (a.k.a. Jacky Wu, Jason Wu) portrays real-life master Yang Lu-Chan, the founder of Yang Style Tai Chi. Here, Wu Jing re-enacts the famous tower sequence from Bruce Lee's Game of Death.

Tai Chi vs. Shuai Jiao Wrestling

Tai Chi vs. Staff

Tai Chi vs. Iron Body Kung Fu

Tai Chi vs. Ninja

Tai Chi vs. Fighting Monk
The Tai Chi Master is the two-hour distillation of a TV series by the same name, and as such, it suffers from abrupt scene changes and a lack of character development. But if you are a true fan of kung fu movies as I am, none of this will bother you. The action is top-notch, uncut, and highly recommended.