Qigong and Energy Arts Forum is a collection of the best new articles and resources on the topics of qigong (chi kung), reiki, ayurveda, kundalini yoga, and other related disciplines.
Jim Nance on Spring Forest Qigong with Mary Treacy O'Keefe (Hope, Healing and WellBeing)
Jim Nance was once a black belt Kung Fu fighter and a professional basketball player, until a series of serious injuries forced him out of the game. For the next 25 years, he traveled around the world seeking solutions to his physical and emotional challenges. He finally settled on Chunyi Lin's Spring Forest Qigong, becoming the first American master of the system. Listen to his recent interview on Web Talk Radio.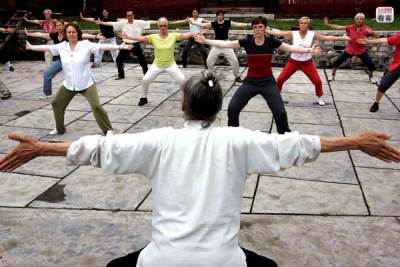 Wudang Qigong