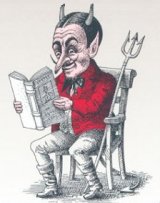 BLACK BELT – That uniform accessory most coveted by students of martial arts, who, upon receiving it, pretend it never held any interest at all.
PRACTICE – To endlessly repeat the same sequence of movements, always hoping for different results. (See also: INSANITY.)
KATA – An awful form of dance, often assumed to divulge some hidden meaning after sufficient PRACTICE.