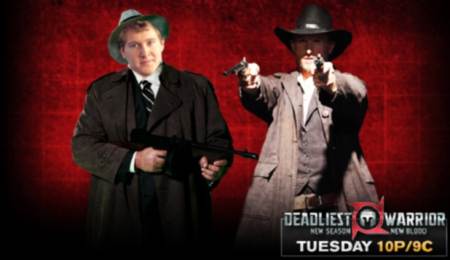 Single combat is a wicked problem. It is a problem that resists a straightforward explanation. It can only be understood after it is solved, and only to the extent that it has been solved.
We tame a wicked problem by defining it clearly. Thus, in the field of software development, we often plan to "build one (solution) to throw away." The product of this effort is not intended to be a final solution, but a restatement of the original problem in more concrete terms.
The benefit of such throwaway prototypes is that we do not become too invested in refining the right solution to the wrong problem. Solving the correct problem is the difference between a successful engineering project and a piece of abstract art.
To my eyes, The Deadliest Warrior TV series is a work of art: elaborate, entertaining, and useless. Yet some other viewers continue to believe that, because the results of its random battle match-ups accord with their own common sense and preconceived notions, its combat simulation software must therefore have some degree of scientific validity.
Personally, I remain unimpressed by its claims to predict the outcome of (hypothetical) past events. If The Deadliest Warrior's algorithms are correct, and encapsulate all the relevant details of one-on-one fighting, then it should also be able to predict the future of martial arts!
Instead of merely staging duels between individual pirates, ninjas, soldiers and gangsters, the sim could compute statistical outcomes for every possible fighter, using every single weapon known to man. This computation would provide an indisputable formula for building the ultimate fighter…right?
Not exactly. In the simulated world of Deadliest Warrior, the problem space is explicitly defined. Its digital warriors are obligated to follow the rules of their world, but unlike in the real world, they cannot adapt to battlefield conditions. They do not learn from the successes of their opponents, or from the mistakes of their fallen comrades. That knowledge is guarded by a select few computer whizzes and software engineers…
And that is why Max Geiger is the true Deadliest Warrior!