Recent news from the world of martial arts…
Klitschko's Nappy Secret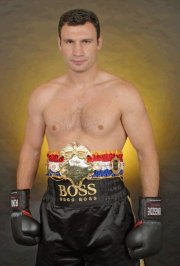 Vitali Klitschko
Source: Ananova
After winning the WBC heavyweight title, how did champion boxer Vitali Klitschko recover? He used an old family remedy: wet diapers.
"Baby wee is good because it's pure, doesn't contain toxins and doesn't smell," the 37-year old boxer said…
Israeli Police Innovate with Stink Technology

Source: BBC News – Middle East
Acutely aware of accusations that it is using disproportionate force in political hot-spots, Israel is deploying a new, non-lethal but highly effective and highly-offensive weapon. It's called Skunk.

Imagine the worst, most foul thing you have ever smelled. An overpowering mix of rotting meat, old socks that haven't been washed for weeks–topped off with the pungent waft of an open sewer.

Superintendent David Ben Harosh treats Skunk as something of a pet project. The way he hugged the litre bottle of dirty, green liquid close to his chest as we talked was odd–most people would surely keep it at arm's length.

"It's totally harmless, you can even drink it," boasted Superintendent Harosh, as though encouraging me to swallow a mouthful…
"Mood Bag" Changes Color As You Punch It
Source: Stefan Gross

love hate punch installation by Stefan Gross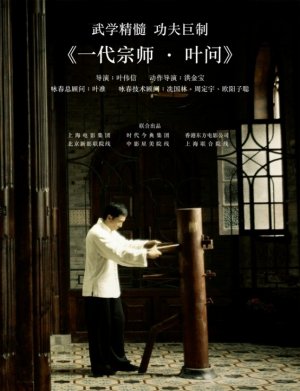 Yip Man, Grandmaster of Wing Chun
Source: Wu-Jing.org
Action hero Donnie Yen will star in the first of two movies about the real-life Wing Chun master Ip Man. As always, you should expect to see an exaggerated, theatrical version of the authentic martial art.

Yip Man: The Movie
Starring Donnie Yen
Coming soon, to a theatre far away from you
This Month's New and Bestselling Martial Arts Books
Judo Lessons from Vladimir Putin, at a Reasonable Price
Source: Daily Mail
Vladimir Putin is a one-time judo champion of his home city St. Petersburg – called Leningrad at the time. He is also an avid skier, and his apparent fitness and devotion to physical activity helped increase his popularity in eight years as president of Russia.

Today he presented the instructional judo DVD that shows him throwing an opponent to the mat. Let's Learn Judo with Vladimir Putin is the product of a collaboration between Putin–a black belt–and former World and Olympic judo champion Yasuhiro Yamashita.

"The level of developing of sports undoubtedly defines the level of development of the country itself," Putin said at the presentation.
"Without sports, it's impossible to speak of a healthy way of life, about the health of the nation as such."…
Muay Thai for MILFs: An Exciting Vacation Getaway
Source: Seattle Times
As my 30th birthday approached, my fear of becoming a middle-aged woman plagued with mystery ailments, huffing and puffing up flights of stairs, finally started to outweigh my exercise phobia. So I decided to get in shape while learning Thailand's notorious national sport, Muay Thai, known in English as kickboxing. This was no small commitment: I attended a Muay Thai camp near Bangkok for 10 days, training for five hours a day…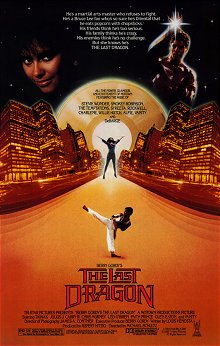 Samuel L. Jackson to Star in "Last Dragon" Remake
Source: Reuters
Jackson will play Sho'Nuff, the Shogun of Harlem, a role played in the original by the late Julius Carry, whose spiel included asking ego-driven questions like "Am I the baddest mofo lowdown around this town?" Each time his gang of thugs answered, "Sho'Nuff!"

Columbia Pictures' updated plot will be along the same lines of the original, centering on young martial arts student Leroy Green in his quest through the streets of New York to achieve the highest level of martial arts accomplishment, known as the Last Dragon. Those who achieve the high ranking possess the Glow, making them the greatest fighter alive…