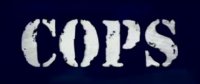 10:41 PM. Responding to an assault call, Officer Tim Hoffman takes statements from the two parties involved.
John's story: "I just came down here to relax, man. So I was sitting at the bar, and I heard this man and woman arguing over there in the corner. I could see the situation was getting out of hand, so I walked over there, and calmly suggested they should lay off. The guy just blows up, gets in my face, starts swearing and threatening me. I knew I'd have to defend myself, right? I got into a defensive stance. He just sucker punched me and ran away."
Ryan's story: "I was talking to my girlfriend, having a conversation, when this prick walks over here. He said he knew Karate, and I'd better calm down. I told him to go back over to the bar and mind his own damn business. Then he starts trying to do some Karate move on me, so I hit him in self-defense. After that, I went with Crystal out to my car, just in case he tried anything else."
Imagine you are the police officer. Which story do you believe, and why?