Steven Seagal has long inspired controversy among his fans and foes alike. Most know him today as a prolific movie star, and former martial arts instructor…and animal rights advocate, Louisiana deputy sheriff, reincarnated Tibetan lama, blues guitarist, renowned energy drink expert, and alleged keeper of sex slaves.
But did he really serve as a covert operative for the CIA, as he once hinted to a reporter for the Los Angeles Times?
For years, the Agency has refused to confirm or deny Seagal's employment. But newly released documents and video footage appear to confirm his astonishing spy story.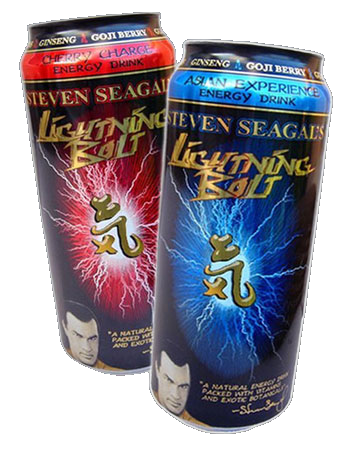 According to top secret memos we recently obtained from WikiLeaks, Seagal was first sent to Iraq in early 1990. His mission: to destroy the chemical and biological weapons programs created by then president Saddam Hussein.
Armed only with a single can of Lightning Bolt, Seagal penetrated the secret underground base where Iraqi scientists conducted their weapons research. Although their surveillance cameras spotted him quickly, the guards were powerless against Steven Seagal's deadly punches and kicks.
Seagal's mission was a complete success, and so enraged Saddam Hussein that he invaded Kuwait, where Seagal was rumored to be scouting for his next film, entitled "Sandy Justice".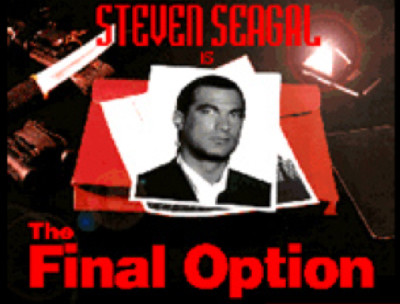 After returning to the United States, Steven Seagal took a leave of absence from the CIA. However, internal documents suggest that if the United States is ever threatened again, the Company may be forced to call upon this mysterious man they refer to as Final Option.