Victory in combat does not always belong to the strongest contender. As demonstrated repeatedly throughout history, the weaker fighter can prevail, if they attack efficiently and deny their opponent the opportunity to strike back.
What can you do to increase the efficiency of your attack and defense, and overcome the odds?
An Army of One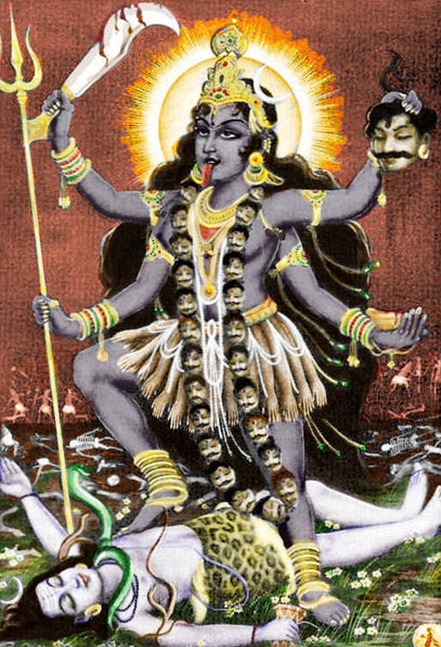 A military commander may deploy thousands of soldiers, and millions of dollars of equipment, to ensure victory. Martial artists, however, must rely on the force generated by their own bodies. They cannot draft additional arms and legs, or call in air support to service their targets from a safe distance. Unlike an army, an individual human being can do little to increase their physical size. Fortunately, an individual has a nearly unlimited ability to increase their efficiency. And by becoming more efficient, they become more powerful.
Use the Force
An invisible and inescapable force influences your body at all times. By acknowledging and cooperating with this force, your movements will become graceful and effortless. If instead you attempt to disregard this force, it will certainly drain your power, and may even throw you to the ground! This mysterious force is named gravity, and your concordance with it is called balance.
Without balance, your strongest muscles are rendered useless. You cannot exert force on another body; you can only knock yourself down. Your ability to influence others—for constructive or destructive purposes—is dependent upon your ability to keep your balance.
Generally, we find it easy to maintain our balance while performing everyday activities such as walking, standing up and sitting down. Maintaining our equilibrium under attack proves more challenging. Under these stressful circumstances, it is easy to forget that the obstacles to perfect balance remain within ourselves.
Combat Meets Codependency
Consider the following statistic, which is accepted as fact by some schools of martial arts:
90% of all fights end up on the ground.
For the sake of discussion, let us assume this percentage is accurate, and also assume that the majority of fighters intended to remain standing. Why is it so difficult to avoid falling down?
If you are able to remain upright while practicing solo forms, but cannot do so when interacting when another person, you are probably making one of two fundamental mistakes:
Using your opponent's body to balance yourself; or
Allowing your opponent to use your body in the same way.
By avoiding these two situations, you will dramatically improve your stability and balance.
Anatomy of a Push Hands Exchange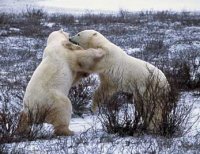 This example uses Tai Chi push hands practice to illustrate the two balance problems listed above. However, this same issue occurs in Wing Chun, Aikido, and every other style of martial arts.
Imagine two students, Alice and Bob, engaged in a typical round of push hands…
Alice and Bob make contact, and perform a few warm-up circles.
Alice pushes Bob.
Bob loses his balance, and leans on Alice to avoid falling over.
Alice leans back on Bob, to avoid collapsing under his weight.
Bob is heavier than Alice, and after a few seconds Bob knocks her off her feet.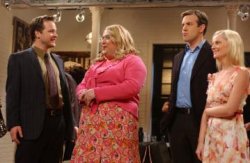 This balancing method works for Bob, but only when he faces Alice. Alice cannot use it against Bob, because she is physically smaller. And neither Alice nor Bob can use it on abnormally large Carol!
What if, next time, Alice denies Bob the opportunity to lean on her?
Alice and Bob make a few more circles.
Alice pushes Bob.
Bob loses his balance, and attempts to lean on Alice.
Alice immediately moves out of the way.
Bob falls down.
Leaning on an opponent is like sitting in a broken chair. At first, they may appear to support your weight, but eventually they will collapse and you will follow.