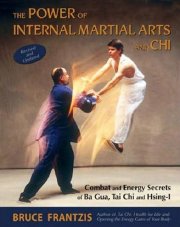 On the unusual Chinese style of kung fu known as Zui Quan, or drunken boxing, Bruce Kumar Frantzis writes:
Eight Drunken Immortals [style] stresses several unusual martial qualities. It embodies more joint- and body-folding techniques than any other external or internal/external martial art. It imparts the ability to fold the body like a rag doll, thus enabling the practitioner to both block and attack from quite unpredictable angles with every part of the body, including the buttocks and back. The extreme body folding skill of the Drunken boxers makes it virtually impossible to apply joint locks on them.

Eight Drunken Immortals is neither a "this or that" style, and equally uses punches, hand and finger strikes, and a large assortment of usual and unusual kicks from odd angles, joint-locks, all kinds of throws, both upright and crouching, and extensive use of the legs while on the ground.

The precise control of their own and their opponent's space enables Drunken boxers to create optical illusions and use deception to great advantage. Another weight displacement focus is the ability to make any point on the body, say an elbow tip, head, tantien, or knee become the center of balance and movement, and then to rapidly change at will from any of multiple balance points to another. Such maneuvering allows Drunken boxers to appear totally unbalanced when in fact their balance is perfect. Thus, multiple traps are set for an unsuspecting opponent.
Most of the performances you will see at tournaments, in video games and movies are only theatrical imitations of genuine Zui Quan—but that is no reason not to enjoy them! Here are a few of my favorite drunken boxing movie scenes:

World of Drunken Master (1979)
Starring Yuen Siu-Tien (a.k.a. Simon Yuen, Sam Seed)
IMDB Rating: 5.2/10; My Rating: 5/10

Legend of the Drunken Master (1994)
Starring Jackie Chan
IMDB Rating: 7.5/10; My Rating: 9/10

The Last Hero in China (1993)
Starring Jet Li
IMDB Rating: 6.6/10; My Rating: 8/10

Heroes Among Heroes (1993)
Starring Donnie Yen
IMDB Rating: 6.1/10; My Rating: 7/10

Drunken Boxing Highlights
Starring Emmanuel Augustus
(Recommended by Dojo Rat)