From Chuck Norris' recent column in World Net Daily…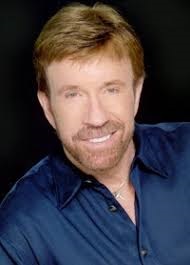 God and guns were so important to our founders that they established our protection to exercise them in the first two amendments to our Constitution-–the uninhibited and unrestricted freedom to choose our own religion and bear our own firearms.
But, more and more, these pillars of American life and liberty are being attacked and abandoned, not only out of sheer bias but ignorance of our founders, the Revolutionary period and our Constitution. Instead, these pivotal American rights have become the brunt end of cultural jokes and are often regarded as biased lifestyle components of "rednecks" and rural citizens.
The indifference, lack of education about and passion for all of our Bill of Rights gravely concerns me. And while there is nothing funny about it, it is one of many reasons why roughly one-fifth of the 101 short stories are "freedom" entries in my new book, "The Official Chuck Norris Fact Book," a fun yet inspirational and educational book in which I share my 101 favorite Chuck Norris facts–-embedded within five core values: freedom, family, faith, fitness and fight.
Here's "Freedom" entry No. 49 on the Second Amendment:
Official Chuck Norris Fact No. 49: "Chuck Norris sleeps with a pillow under his gun."

There has been some movement in our country to get away from our Second Amendment rights. Last year, the Supreme Court even wrangled over the question, should the government allow private citizens or only public servants ("state militias") "to keep and bear arms"?

Is someone joking? Could the 27 words of the Second Amendment be any clearer? "A well regulated militia being necessary to the security of a free state, the right of the people to keep and bear arms, shall not be infringed".
Do you agree or disagree with Chuck Norris? Why?