Steve Pavlina is a professional speaker and writer, and one of the inspirations for this blog. Much of his personal development advice is smart—by which I mean to say that I agree with it. His theories on the nature of reality, however, are inaccurate and misleading.
For centuries, dedicated martial artists have worked to shed the layers of egoistic and social insulation that prevent a direct experience of reality. Some have risked their lives in empirical testing, to verify and refine the martial path to enlightenment. What can the discipline of martial arts teach us about subjective reality?
Subjective Reality Theory
You can read the detailed theory on Steve Pavlina's website, so I'll just give a few brief quotations here:
Here's the way I'm using this term: Subjective reality is an integrated belief system where consciousness and awareness are primary. They are the container in which everything else exists. And I do mean EVERYTHING.

In a truly subjective universe, there is nothing outside your own consciousness — no world, no bodies, no brain. Suppose I ask you the question, "If a tree falls in the forest and no one is there to hear it, does it make a sound?" With an objective belief structure, you might say yes, but you might also say no, depending on your views on quantum physics. However, if you believed in subjective reality, you have to reject the question entirely. You'd say that there's no such thing as a tree outside your awareness. That tree doesn't even exist. Nor does the forest for that matter. If you are not there to observe it, it doesn't exist at all. Without consciousness there is no existence.

A secondary element is that within a subjective universe, thought is the primary creative element. All thoughts manifest in some form, whether conscious or unconscious. So the physical universe is like a giant computer, crunching your thoughts into reality. Thoughts are waves, and the physical universe is the summation of all those waves. Hence where there is no thought, there is no physical existence. If a thought does not exist, its physical manifestation does not exist either.

Source: Subjective Reality Q&A
The Martial Perspective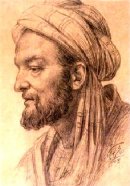 Ibn Sina
There is an objective reality. Anyone who has been shot, stabbed, or punched in the nose can attest to its existence. To quote the Persian philosopher Ibn Sina:
Anyone who denies [the existence of objective truth] should be beaten and burned until he admits that to be beaten is not the same as not to be beaten, and to be burned is not the same as not to be burned.
If you are reading this article, it is probably because you find the subjective reality concept appealing. It explains some unusual experiences that didn't fit into your previous objective model. And since those experiences were unquestionably real, objectivity must be an illusion.
But there is a flaw in that line of reasoning. Perhaps your personal model of objectivity only needs a slight modification, in order to accord with these experiences? Let's make a few adjustments…
Your ability to perceive objective reality is limited. As a human being of limited faculties, your attempts to identify the truth will be inaccurate and imprecise.
Some limitations are physical, based on your sense organs. For example, you probably cannot read this article from 10 yards away, because your eyesight is too poor. Even if you cannot see these words from a distance, they do remain on the page.
Other constraints are psychological. For example, addicts and other neurotics deny painful truths that, if accepted, would compel them to drop their compulsive habits. (It is no coincidence that many of these folks embrace a theory of subjective reality!)
Despite these human limitations, you need not feel depressed, because…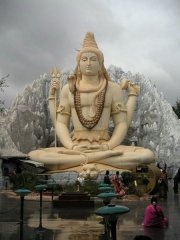 The accuracy of your perceptions can be improved, with time and effort. This observation inspired the so-called "internal" styles of martial arts, which use sensitivity and awareness to prevail over speed and strength.
The internal martial arts use a variety of solo and partner exercises to increase the precision and accuracy of perception. These exercises have undergone continuous testing and refinement for hundreds, if not thousands of years.
The subtle and profound skills of the greatest martial arts and qigong experts demonstrate that…
Willpower is an objective force. Its effects can be measured both inside and outside of the body. This primacy of will is explained by the Chinese adage yi yi ling qi (the mind can lead the qi).
Nevertheless, acknowledging the force of mind is not equivalent to endorsing subjective reality. Practically speaking, willpower is a limited power. It can bring about many things, but not everything. Furthermore…
You are not the only agent in this universe. You are a small, relatively insignificant player on a grand stage. Just as another person's flesh and bones may oppose yours, their intentions may counter your own will.
You probably believe that the satisfaction of your personal desires would serve a higher purpose, a greater good! Well, so do George W. Bush, Hillary Clinton, and everyone else on planet Earth. Welcome to the party.
Reality is Really Real
Subjective reality is a self-nullifying theory. If there is no truth or value anywhere, then there is obviously no truth or value to subjectivity. On the other hand, if complete subjectivity is real, it is objectively so. This theory isn't even strong enough to defend itself; how can it support your personal development and growth?
But the greatest shortcoming of subjective reality theory is not its logical fallacy, or its inherent lack of falsifiability. The theory is dangerous because it is a cleverly concealed form of ego reinforcement. In a world where you control everything and everyone, there is no need for acceptance, and no path to ego transcendence.