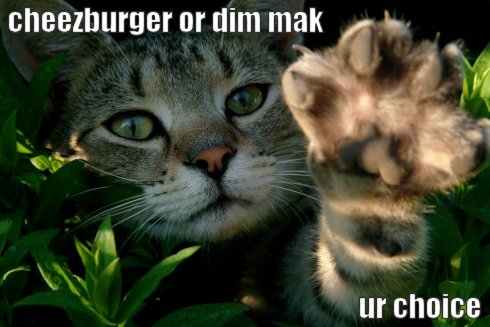 Photo: Zsuzsanna Kadar
You should never blog about your cat—unless it's an lolcat. Here is a quick guide to creating lolcat images of your own.
How to Make an Lolcat
Find a cat photo. You can take one yourself, or search for a royalty-free cat photo at:
Learn the lolcat language. Kittens are busy people; they don't have time for lots of vowels, apostrophes, and verb conjugations. So they rely on pidgin English to describe their invisible possessions, and to communicate their insatiable lust for cheeseburgers.
Until some lonely weirdo compiles a complete lolcat language guide, we must look to the classic lolcat images themselves for correct syntax and grammar. I Can Has Cheezburger is an excellent reference.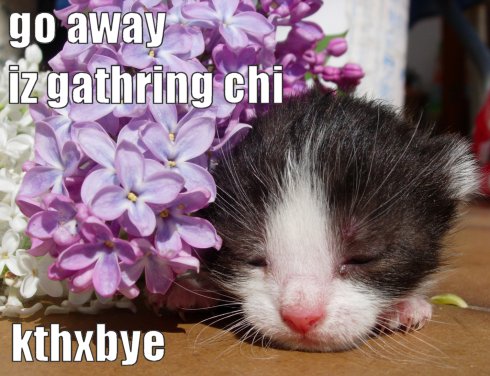 Photo: Claudia Meyer
Write your lolcat caption. You can take inspiration from these popular variations on the meme:
Put it all together. Use a free photo editing tool (such as Paint.Net) to write your caption on top of the image. Large block fonts such as Impact and Arial Black work well.

Photo: Dez Pain
Submit your martial arts lolcats. Send images to martialdev (at) hotmail.com, and/or leave their addresses in a comment. All worthy entries will be featured here, along with a link to your blog or website.
Your Submissions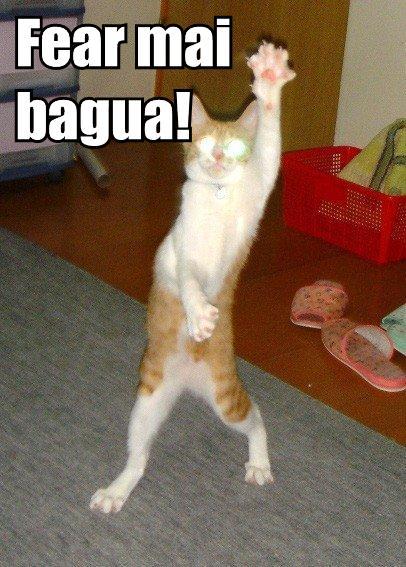 Submitted by Jeff

Author unknown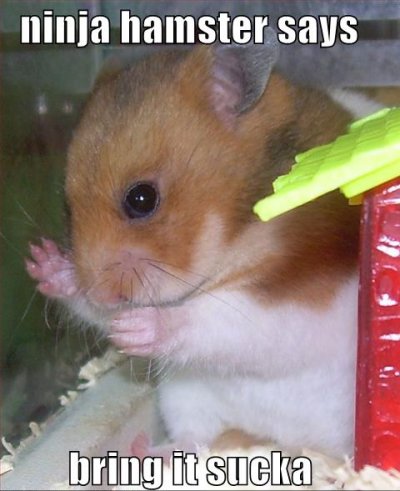 Author unknown