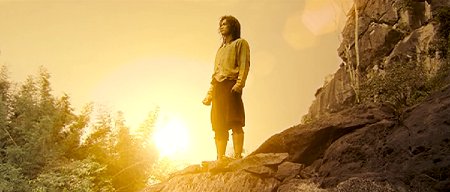 Warning: This post contains spoilers.
With more than two years spent in filming and production, Ong Bak 2 presents Thai martial arts star Tony Jaa's attempt at an action masterpiece. Jaa shares writing and directing credits, in addition to his leading role as the slave-turned-rebel-hero Tian.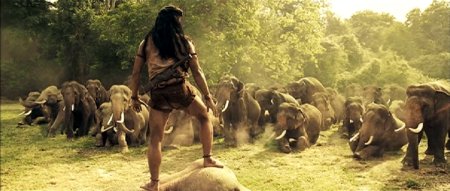 The Ong Bak 2 story is not related in any way to Tony Jaa's breakout hit, Ong Bak. Despite what you may have heard, it is not a sequel, or a prequel. Nor should it be confused with The Protector (a.k.a. Tom Yum Goong), the 2005 release which some overeager Tony Jaa fans previously and informally titled as Ong Bak 2. Are you confused yet? If not, just wait until you watch the movie.
Here is my short synopsis of the plot: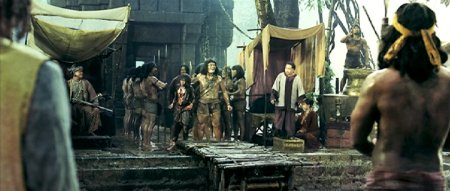 Tian is the young son of a 15th century Thai general. Betrayed by rebel lord Rajasena, Tian's family is murdered. Tian escapes, only to be captured by slave traders, and sent to an almost certain death in a muddy crocodile pit.
Cher Nang, head of a local pirate guild, witnesses Tiang's bravery, and rescues him from the traders. The pirates train Tian in various styles of martial arts, and after a few years he becomes their greatest champion. But Tian is not ready to assume the role as pirate leader, until he has settled scores with the slave traders and the tyrant rebel lord.
In an ill-prepared act of vengeance, he attacks Rajasena directly. After much bloodshed, Rajasena's forces capture Tian, promising him a slow and painful death…to come in Ong Bak 3?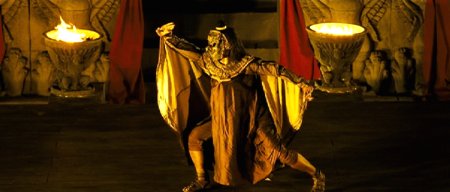 Tony Jaa and his team have once again raised the bar for fight choreography. His execution, as always, was outstanding. And if shooting and editing were not exactly good in Ong Bak 2, they were good enough.
Unfortunately, he is at the same time lowering the bar for other essential elements of filmmaking, such as well-developed characters and a coherent unfolding of the plot. Frankly, a few of the scenes in this movie made no sense whatsoever, and I expect they will be cut from the official international DVD release.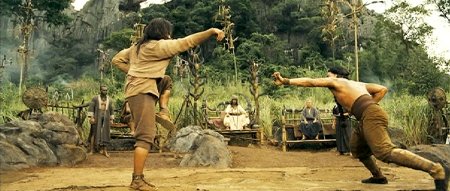 With Ong Bak 2, Tony Jaa attempts to demonstrate three lifetimes worth of martial expertise in a ninety minute show, and he is surprisingly successful. Jaa displays comfort with the Japanese katana and Chinese rope dart; his jujitsu- and silat-inspired drunken boxing is fun to watch. Only his rendition of animal kung fu styles—snake, crane, and tiger—was unconvincing.
https://www.youtube.com/watch?v=VGS4M-7FgQw
Tony Jaa's drunken boxing
https://www.youtube.com/watch?v=69tup5PvjBQ
Tony Jaa's Hung Gar?
As a fighter, Tian faces no serious competition in Ong Bak 2. He knocks down hordes of enemies, and even his own kung fu instructors with a wearying ease. And since the film is basically one extended fight scene, this lack of dramatic tension is a serious flaw. Despite the monumental effort put into this action movie, it is less exciting than Ong Bak 1, Tom Yum Goong or even Chocolate.
After the success of its Thai theater release in 2008, Ong Bak 3 has already started production. Overall, Ong Bak 2 is one of the better martial arts movies ever made—but not in my personal top ten list.
As of this writing, the official DVD has been released only in Thailand, with Thai dialogue. You can order it online, from sources such as eBay. Hardcore kung fu movie buffs can download the unofficial subtitles, or "fansubs", and burn them onto the DVD using their home computer. Still harder-core movie lovers can watch it with no English dialogue.
Update: The English-language Ong Bak 2 DVD is now available from Amazon.