Recent news items from the world of martial arts…
Enroll Now in Jedi Knight 101: Intro to the Jedi Order
Source: Telegraph UK
The UK's first Jedi course is on offer at Queen's University Belfast in November, and hopes to attract Star Wars fans and introduce them to the joys of continuing their education through open learning.

According to its publicity material, the course 'Feel the Force: How to Train in the Jedi Way' teaches the "real-life psychological techniques behind Jedi mind tricks".

It also claims to examine the "wider issues behind the Star Wars universe, like balance, destiny, dualism, fatherhood and fascism".

No prior qualifications are required and the blurb informs students that "light sabres are not provided".
Remember that in the Star Wars universe, the Galactic Empire regarded the Jedi as a pack of rebels, or terrorists…
YouTube Bans Terror and Graphic Violence Videos
Source: World News Australia
Recognizing the growing threat of radicalization, Joe Lieberman—the Democrat-turned-independent who chairs the Senate Homeland Security and Governmental Affairs Committee—asked Google to ban videos from al-Qaeda and other Islamist terror groups.

He said the private sector also has a role in protecting the United States from terrorists. By banning these videos on YouTube, "Google will make a singularly important contribution to this important national effort," Lieberman wrote to Google's chairman and chief executive, Eric Schmidt, in May.

There have been online terror-training videos ranging from how to slit a victim's throat and how to make suicide vests to how to make explosives from homemade ingredients and how to stalk people and ambush them, said Bruce Hoffman, a counterterrorism expert and professor at Georgetown University.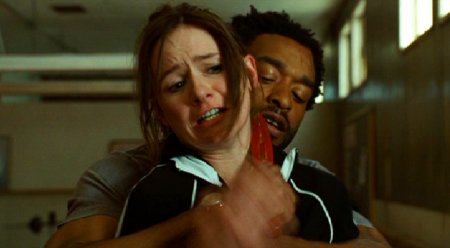 Redbelt, Sony Pictures Classics – How to slit a victim's throat
In addition to the ban on terror training videos, the new YouTube guidelines include bans on videos that incite others to commit violent acts, videos on how to make bombs, and footage of sniper attacks.
The enhanced community guidelines identify "ninja assassin training" as a specific example of prohibited content. It is not known whether these rules apply to Sony Corporation, and other celebrated producers of violent entertainment…
Affliction Entertainment Stricken by Debt
Source: Sports Illustrated
By now, Affliction Vice President Tom Atencio has become used to swimming upstream against the doubters of his company. Since he launched Affliction Entertainment as the new fight promotion on the block in early 2008, he has faced naysayers at every turn, despite assembling one of the most talent-packed MMA cards in the sport's recent history with Affliction: Banned this July.

None have been more vocal than UFC President Dana White. Since Affliction's emergence, his not-so-affectionate moniker for the company, "the t-shirt guys," has often been followed by a prediction of the company's approaching demise.

"I would be (expletive) horrified if Affliction is still in business by January," he declared.

During a recent conference call, in response to questions about various legal disputes surrounding the Couture case, the outspoken president also may have hinted that his company could take its opposition to the next level—possibly the courtroom.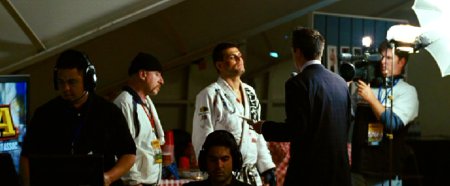 Redbelt
Atencio told MMAWeekly.com he had no knowledge of any forthcoming litigation against his company. He does, however, believe the UFC was interfering with his ability to promote in Las Vegas, though he wouldn't say how.
Despite a rousing debut this summer at the Honda Center, Affliction today postponed its second mixed martial arts show, scheduled for Oct. 11 at the Thomas & Mack Center in Las Vegas. No reason was given and no new date was announced.