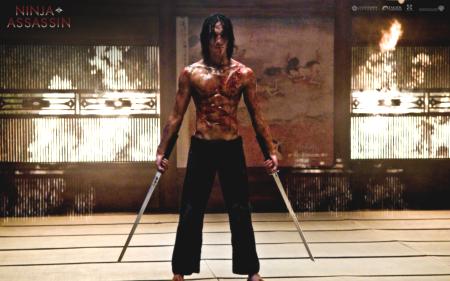 If you have to choose between seeing Ninja Assassin and Red Cliff this weekend, I recommend the latter–even if this abridged US release is not quite as good as the original 4-hour Chinese version. (Curious John Woo fans can order the longer cut of Red Cliff on DVD today.)
Fantastic tales about Ninja clans and other secret fighting societies are depressingly common in the martial arts world. These legends are used for marketing and entertainment purposes; repeated often, but rarely taken seriously.
Benjamin Fulford wants to be taken seriously. Formerly the Asia-Pacific bureau chief at Forbes Magazine, Fulford spent years reporting on the highest and lowest echelons of Japanese society, from politicians to Yakuza gangsters. While many of his native colleagues were kidnapped or killed, in retaliation for their stories on the hidden structures of government, the Canada-born Fulford managed to escape their fate.
Today, Benjamin Fulford has an incredible story to tell, grounded in personal experience, and supported by his university studies in economics and Asian history. Once threatened by a menacing ninja assassin from the shadow government, he now claims the support and protection of the Triads, in his mission to end the corrupt global plutocracy.
Truth is stranger than fiction. Find a comfortable chair, make some popcorn, and enjoy this interview by Project Camelot.
The preceding interview was provided for entertainment purposes only.