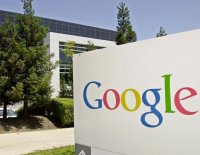 How do you think Google established their complete dominance of Web search? Superior engineering? Nope. Shrewd business strategy? Guess again. They have a secret weapon…
Chuck Norris built Google's first data center from a roll of barbed wire, a pallet of lumber, and a side of raw beef. The barbed wire was just for snacking.

A recent Google Health survey has identified the three most common medical diagnoses in the United States: Chuck Norris' Right Leg, Chuck Norris' Left Leg, and Other.
Google is reportedly experimenting with alternative energy sources. Their most promising so far: a treadmill, next to a life-size photo of Chuck Norris.
Gmail catches 99% of all email spam—by filtering POP3 Internet traffic through Chuck Norris' beard clippings.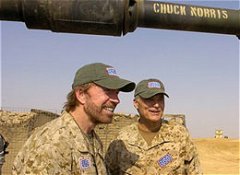 Chuck prepares for his next
mission
Chuck Norris invented the Map-Reduce algorithm, when he single-handedly eliminated the Soviet Union, East Germany and North Vietnam.
Supplemental results were introduced to keep Chuck Norris from dominating every search query. They were eliminated after proving completely ineffective.
Why has Google's stock price climbed from $85 to over $700? In a futile attempt to escape Chuck Norris' earthly clutches.
* Despite all this, Google still cannot find Chuck Norris.
Please feel free to share your own Chuck Norris Google facts below.