Welcome to the third edition of Qigong and Energy Arts Forum. This main topic of this edition is science and skepticism.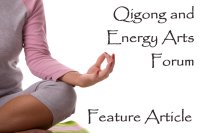 Chi debunked? by Bob Patterson (Striking Thoughts)
Martial Development has a challenge for skeptical martial artists: Prove that chi is scientifically impossible. Naturally, since I consider myself to be an open-minded skeptic and a martial artist, I had to take a crack at this one.
From a scientific perspective, "chi" has not made it past the hypothesis stage…
Clearing the Air on George Dillman and Chris Thomas by Rick Fryer (Kicks Boxes)
Char-la-tan (n.) a person who pretends to be an expert in something or to have more skill that is really the case; quack; fake. That's how Websters defines the word charlatan, but many martial artists on websites and forums like Bullshido.com or FightingArts.com would like to define it as 'George Dillman,' or as my instructor, 'Chris Thomas'…
Distant Healing Benefits and Works by Astrid Lee, Reiki master (We Are One World Healing)
A comprehensive overview of benefits and applications of Reiki, and in particular distant healing.
An Encounter with Cow Energy by Lexi Sundell (Energies of Creation)
I worked with Reiki on a small injured calf and encountered the powerful energy of the cow…
What is ki? by Laurel (Shin Shin Toitsu Aikido Training Notes)
What is ki? Is it shouting "iei!" and throwing people from a distance? Is it lifting objects without touching them? You've seen "ki masters" do these things on TV. There may indeed be some people with such supernatural powers, I can't say that there aren't. But this is not what we do here…
What is Enlightenment? by Matthew Spears (Loving Awareness)
The perception that most people would call "enlightenment" is simply an awareness of the fundamental interconnection of All That Is. Because it is a perception, from this state there is nothing that happens to you (an external force operating upon you) but rather simply experiences of you meeting your Self. Externally this looks identical.
Is it wrong to be abundant AND spiritual? by Jenn Givler (Create a Thriving Business)
Why do spiritually conscious business owners feel that they should not get paid for their help to others when creating a business?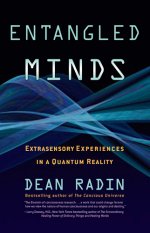 Why I Am Not a Skeptic by Dean Radin, Ph. D.
No, not why I'm not skeptical, or critical-minded, because those traits are essential in science. Rather, I don't consider myself a "skeptic," as in a card-carrying member of a skeptical society, because…
A Skeptical Look at Pennsylvania by Martial Development
A satirical post by a skeptical dilettante. "The evidence for the state of Pennsylvania, like that of chi energy, is inconclusive…"
In addition to the articles above, there were some interesting viewpoints expressed on this edition's announcement page.
As promised, a prize will be awarded to one of the participants, and the random number generator has selected…
Congratulations, Laurel! Please contact me with your choice of prize—button, T-shirt or coffee mug—from the Martial Development Pro Shop.
I'm not sure whether these submissions are related to the topic, but I have decided to include them anyway:
Opinions expressed in this article series do not necessarily represent those of its publisher, and should not be taken as a substitute for professional medical advice.