Since we practice movement every day of our lives, it is easy to overlook the complexity of this task.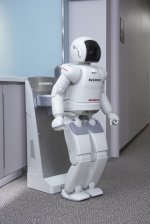 Voluntary movement, by definition, begins as an act of will. Willpower directs the brain, to signal the muscles, to exert force, to reposition the body in space, adjusting these commands in a real-time response to ongoing sensory feedback. And an accidental failure at any point in the sequence can foul up the end result, causing us to move poorly, freeze in place or topple over.
If an attacker could somehow introduce malicious commands or false information into our system, they could lead us to self-destruction. Fortunately for our individual liberty, there is no way to breach these communication pathways from the outside…or is there?