Which of these comics is most relevant to your practice of martial arts?

Tak Toyoshima's comic, Secret Asian Man, celebrates Asian-American stereotypes with politically incorrect humor.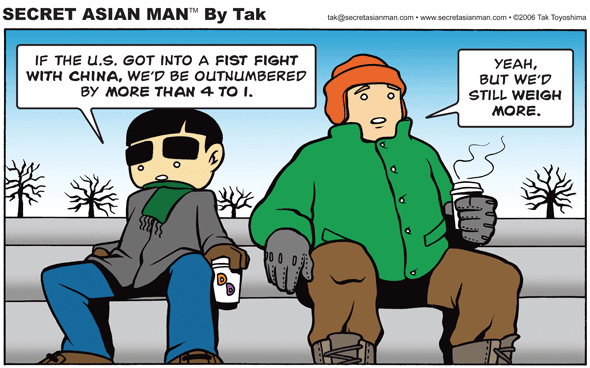 If the U.S got into a fist fight with China, we'd be outnumbered by more than 4 to 1.
Yeah, but we'd still weigh more.