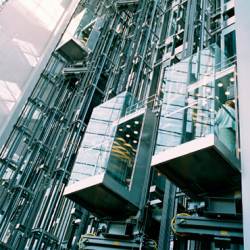 John Chang was a practical joker. I had been on an elevator with him one evening along with twenty other people. The elevator was a glass-walled unit that ferried people up and down the floors of a shopping mall; there was a steel railing all around that people rested their backs on. We were going out to eat that evening at a local restaurant on the top floor of the mall.

Suddenly a burst of current pulsed through the steel backstop. Women screamed and everyone pulled away, suspecting a short circuit. John pulled away too, as I had, but I needed only one look at the barely suppressed grin on his face to realize what had really happened: He had sent a pulse of bio-energy through the railing!
Serious training in meditation, qigong, or kundalini yoga is long, hard, often boring, and sometimes downright bitter. Yet when a student reports their discovery of an exciting fringe benefit, such as heightened or extrasensory perception, certain other members of the community are quick to scold them.
"Pay no attention to such things," the lecturer instructs. "They will only distract you from the ultimate goal of cosmic union." Well, maybe so, and maybe not, but in the meantime, I think it is important to keep one's sense of humor intact.
"In the old days," Rolling Thunder said, "things happened all the time that would be pretty strange to see today. Our grandfathers used to tell of big gatherings–council meetings and festivals–when they were kids when chiefs and medicine men would get together and play around a bit. Of course, I've always said the powers are not to be misused–they're not for personal use or for show–but long ago when there wasn't the competition and confusion that there is today, the old chiefs and medicine men used to have a little fun just among themselves.

"Some old chief, for example, might take a stick or something and throw it over in a bush and then he'd bet the others that they weren't sharp enough to see which bush it had landed in. Of course someone would go look and it would be gone, or way over in some other bush. He'd keep throwing things into the bushes and one one would find them. He'd be moving them, see?

And then some old medicine man would come up and play dumb. He'd say he figured he had pretty sharp eyes, and the chief would throw a stone way off in some bush. It would land somewhere in the distance and right away he'd move it from that spot. The old man would run out there while all the others laughed; but the old man would be moving the stone as he ran, right back to where it landed. Then he'd come back with the stone and all the sticks and everything that had been thrown into the bushes, exclaiming they'd all landed in the same spot, and everyone would roll with laughter. Of course it was all a game they were putting on, kind of like keeping in shape."
Now I open the floor to you. Please share your favorite practical jokes, related or unrelated to kundalini or martial arts.