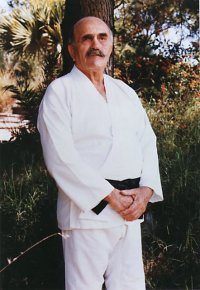 Imi Lichtenfeld
Founder of Krav Maga
In reality, there is no worst-case "real world" scenario to train against; there are only circumstances. By applying the same techniques in every unique situation, you will create more problems then you solve.
Want to live a long and healthy life? Eat your veggies, exercise regularly, drink in moderation and avoid smoking altogether. These habits are more important than anything you will learn in a personal protection workshop.
A calm mind and steady heart are required to apply martial arts training under duress. These traits can be demonstrated, but they cannot be taught.
The level of expertise required to stop a sneak attack is much higher than the level required to launch one. Unfortunately, there is no such thing as a sneak defense.
Self-defense skills can only help you in the present. They cannot change the past.