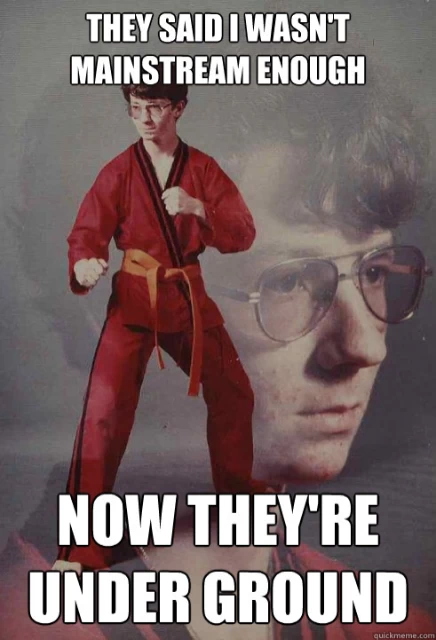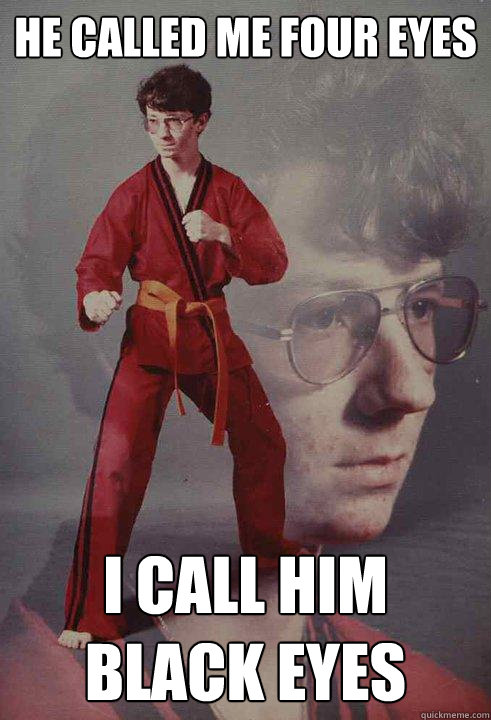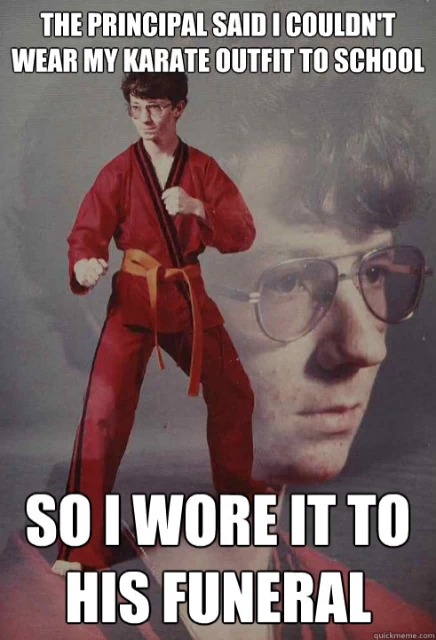 The Contest
I need you to help Karate Kyle express his seething rage. First, decide what he needs to say. Second, jump over to quickmeme.com and type in your idea–you'll receive a captioned image immediately. Finally, save it, and leave a link to your original creation in a comment below.
Submissions will be accepted until April 8; then voting begins. Three winners will receive fun custom bobbleheads from 1minime.com:
Winner #1: Readers' favorite submission (with 10 or more votes)
Winner #2: My favorite submission
Winner #3: A randomly selected personal subscriber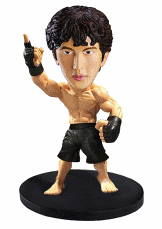 Winners will receive a free handcrafted bobblehead of any person they choose, including themselves, each with an approximate value of $70. Every legitimate entry will increase your chances of winning, so get busy: Karate Kyle is waiting, and you don't want to make him angry.
Update
Place a vote for your favorite submission below. Voting ends on April 16.
The contest is over. New submissions are welcome, but they will not be eligible for the prize.