Commemorating the birthday of Charles Darwin, and capping our recent discussions on the evolution of martial arts, I offer you one worst-case example of a real-life assault.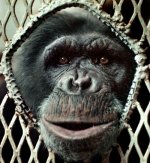 LaDonna Davis, 64, and her husband, St. James Davis, were visiting Animal Haven Ranch near Bakersfield on Thursday when two male chimps escaped their enclosure and attacked the couple.

"When we made eye contact, the charge was on," LaDonna Davis said. "There was no stopping anything, and the big chimp came around from behind me and pushed me into my husband. The male came around from behind and chomped off my thumb. My husband must have realized we were in deep trouble because he pushed me backward. At that time, they both went for him."
St. James Davis, 62, lost all the fingers from both hands, an eye, part of his nose, cheek, lips and part of his buttocks in the ferocious attack, his wife said over the weekend on NBC's "Today Show." She also said one of his feet was mutilated. A Kern County Sheriff's commander also said his genitals were mauled.
[Source: Fox News]
Nasty, brutish and short
Guess what? Those angry chimps never attended a martial arts class. All animals (including homo sapiens) know how to attack. It isn't exactly rocket science.
The challenge of stopping such an assault, in contrast, might justify the time and expense of formal training. This is why your instructor taught specific defenses against biting, tearing and gouging attacks, which constitute the evolutionary basis of human combat. Right?
Update: The full story behind this attack is given in Esquire Magazine's new article, "The Worst Story I Ever Heard".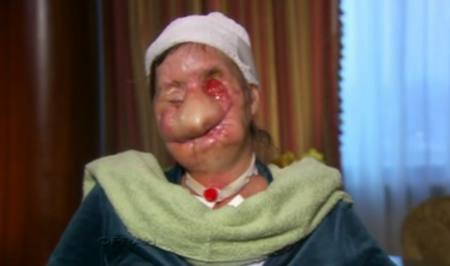 Update 2: Charla Nash, the victim of a separate chimp attack, told her story on Oprah this week.