The relationship between real fighting and full-contact martial arts competitions is like that of the dog and the hot dog. Although they are composed of similar elements—striking and grappling in the former, meat in the latter—one should not be confused for the other.
The essence of a real fight is not found in tactics, or even in intensity. Genuine combat is defined by its absence of fairness and finality. There are no honored champions, and no nobly accepted defeats; in their place are uncertainty, postponement and escalation. Today, you win by knockout; tomorrow, you are shot in the back.
Even death is no denouement, considering its legal and karmic consequences—not to mention vengeful friends and family of the recently deceased, with their own troublesome interpretations of justifiable homicide.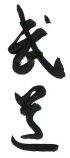 All martial artists know that budo is not for starting fights. Some have unfortunately been taught that martial artists should avoid them altogether. Honestly, avoidance is a tool for agoraphobics and drunks, not warriors; the true purpose of budo is to end conflict decisively.
What can the ancient Japanese code of bushido teach us about conflict resolution strategy?
Hagakure: The Way of the Warrior
…if someone were to ask, "What is the true meaning of the Way of the Samurai?" the person who would be able to answer promptly is rare…The Way of the Samurai is found in death.
Thus begins Hagakure, the classic treatise on bushido philosophy and culture. Written in the 18th century, Hagakure describes one man's vision of proper samurai conduct, in times of war and peace.
Among the varied, controversial and sometimes downright bizarre commentary in the Hagakure, you will find all the stoicism and brutality suggested by its modern retellings (such as the movie Ghost Dog). Yet this fierceness only represents one side of the story. In many passages, the Hagakure recommends instead the use of compassion, tolerance, and forgiveness.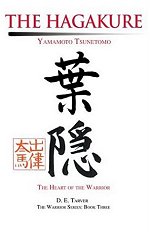 In the eyes of mercy, no one should have hateful thoughts. Feel pity for the man who is even more at fault. The area and size of mercy is limitless. It is because mercy is so profound and expansive that the holy men of Tang, India and Japan are still respected to this day.
As to what to do for the good, simply, we must withstand pain. If we cannot stand pain we are wrong in everything.
Feeling deeply the difference between oneself and others, bearing ill will and falling out with people — these things come from a heart that lacks compassion. If one wraps up everything with a heart of compassion, there will be no coming into conflict with people.
It is unkind to speak ill of a man who has committed an offence. It is of no help being remiss and calling down a man living a happy life. We should sympathize with a man who has strayed from the path. It is the right way for the Bushi to help him make a comeback some way or other.
Even a warrior—especially a warrior—should master the art of repaying cruelty with kindness. Forgiveness of minor insults, attacks and other transgressions is the single most powerful method of de-escalation.
Compassion has its limits, to be sure. Some aggressors may require a forceful correction, perhaps even assistance with an expedited reincarnation. Nevertheless, it is always best to exhaust those limits before employing other means of conflict resolution.