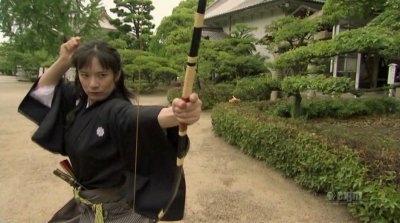 Japan's ninja spies were rumored to possess extraordinary powers of mind and body. By some accounts, ninja could jump twenty feet in the air, walk on water, or even disappear.
Last March, Discovery Channel's Mythbusters decided to put a few of these legendary supernatural skills to the test, with carefully designed scientific experiments. The following images show their results.
Walking on Water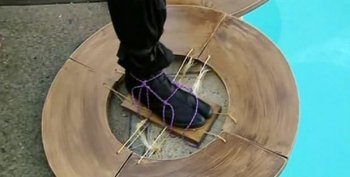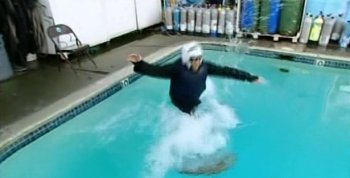 Myth: Busted
Stopping a Sword Between Bare Hands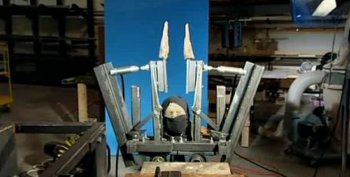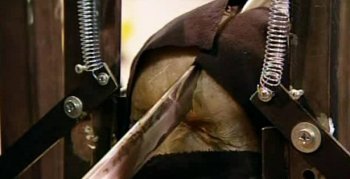 Myth: Busted
Catching a Speeding Arrow in Flight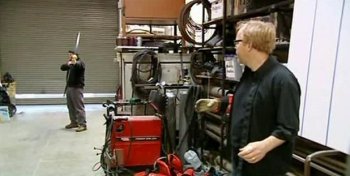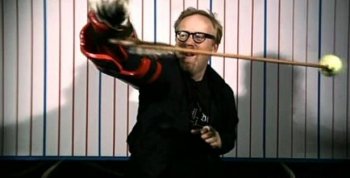 Myth: Busted

Ninja Mythbusters
At first, it might seem as if the Mythbusters disproved every claim. However, at least in the case of the speeding arrow, they altered their trial to guarantee failure. Grasping at random shots is a fool's game; wouldn't a wise ninja eliminate the element of chance, using timing instead of speed?
When Nova filmed their recent documentary, Secrets of the Samurai Sword, they staged a comparatively honest test of this skill. In place of mechanical equipment, they used master swordsman Fumon Tanaka, and instead of asking him to catch a flying arrow, they shot it directly at his heart!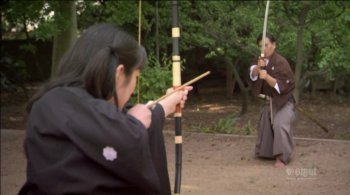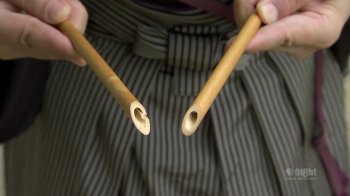 Tanaka succeeded, cutting the arrow with his katana before its tip could pierce his chest.

Secrets of the Samurai Sword
Could a ninja really catch an arrow in flight? What do you think?