A professional author spends months, or even years crafting a single bestselling novel. A magazine or newspaper journalist needs a few weeks to compose a feature story. The entire history of writing shows that good writing takes time.
Yet, according to Technorati, most popular blogs are updated on a daily basis, often multiple times. What are we to make of this?
Is that accepted wisdom, that successful blogs are built on great content, supported by any factual evidence?
Nope.
Lessons From Hamburger University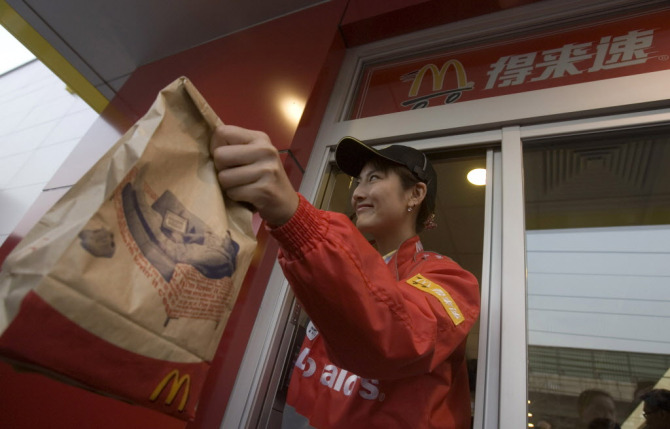 The world's most popular bloggers accept this truth: the online marketplace does not value, and will not support high quality content. So, instead of writing great posts and bearing the high costs associated with creating them, these bloggers deliver barely adequate content on a timely and consistent basis.
This is a proven strategy. McDonald's used it to become the #1 fast-food chain in the world, with over 30,000 restaurants on six continents. They did not reach this position by making the world's best cheeseburger, or even attempting to do so. Aspiring A-list bloggers should learn from their example…
Be cheap. If you don't have much to say, then you shouldn't need many words to convey it. This is convenient, because nobody has time to read it anyway.
Be fast. "Fast food" is fast because it isn't cooked to order; it is prepared in advance and placed under a heat lamp to await a hungry consumer. Creative bloggers can use this same technique:
Prepare a set of "blogging points" that can be applied to almost any breaking news story.
Immediately after a story hits the wire, type up a 50-word summary, append your blogging points, and hit the Publish button.
While slower bloggers are contemplating the relevant details and composing a thoughtful response, you'll be scoring all the traffic!
This technique works particularly well for political blogs, but with a little ingenuity, it can be applied to almost any niche. Example:
Associated Press, January 29, 12:05am
Microsoft has just released Windows Vista to the public…

MacLuver27's Blog, January 29, 12:07am
Micro$oft? Hated it!
Be bland. When choosing a position on a controversial topic, always follow the Rule of Chipotle:
If it sounds exotic, they'll buy it once.
If it tastes exotic, they'll never buy it again.
Start your posts with a bold premise, to attract a broad spectrum of readers. End your posts by embracing the conventional wisdom, thereby upsetting nobody.
---
This article is all in fun, of course… Great content is obviously the foundation of all successful and popular blogs…or is it?